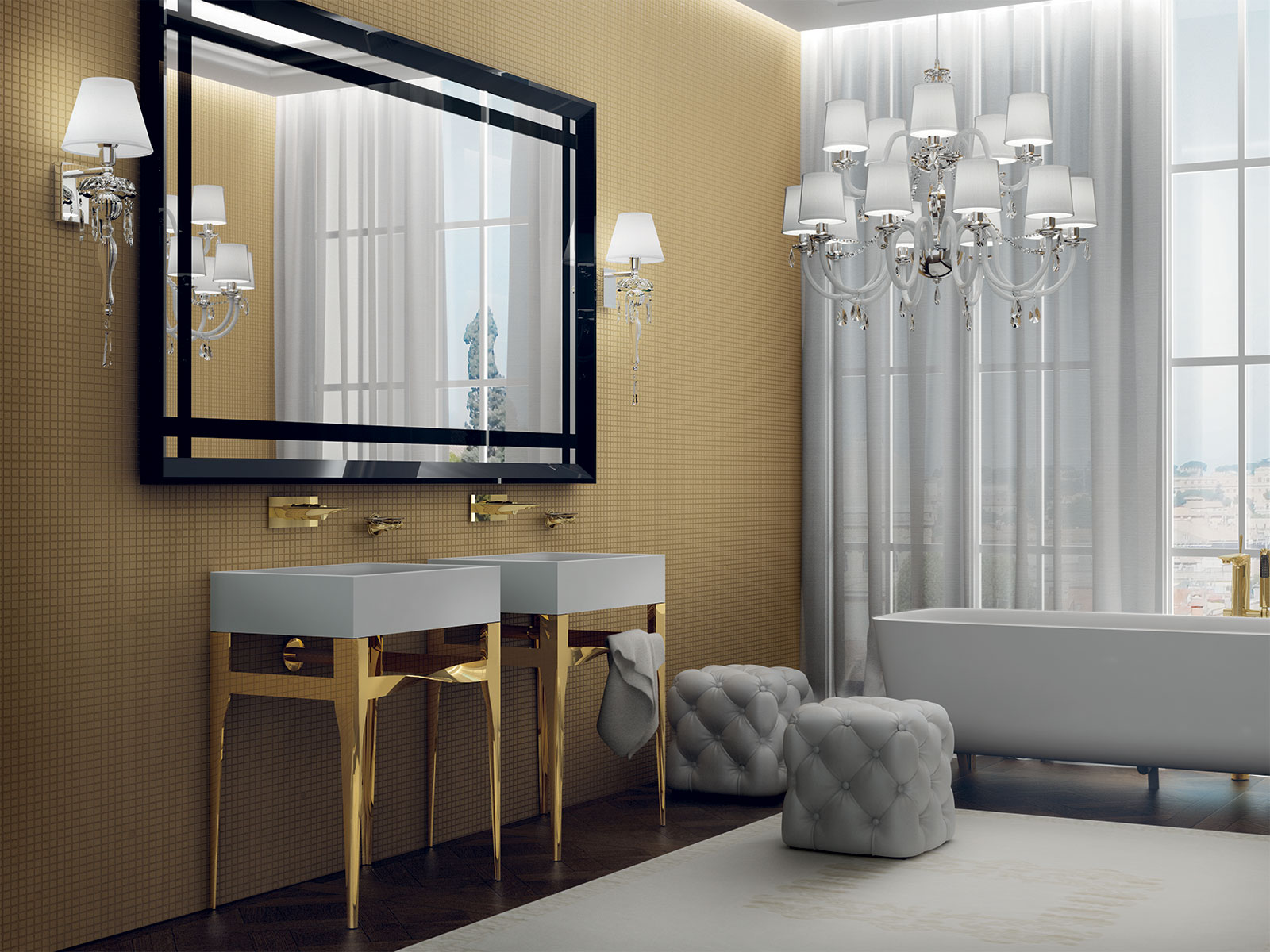 About Hydrology
Hydrology® is the premier destination for timeless, state-of-the-art bath and home designs. Our collection of luxury bath and home furnishings is pure, original and authentic. 
Pure: fine-quality products with extraordinary design that stands the test of time.
Original: our designs are born of original creative thought. We do not borrow, reproduce or copy the essence or form from other manufacturers; our designs are purely original.
Authentic: the Hydrology experience can be found nowhere else. We are uncommon in our product, service, expertise and passion for fine design and luxury products.
At Hydrology, we believe luxury and quality should be a part of everyday life. An industry leader, Hydrology specializes in offering the finest selection of luxury bath and home design products, service and backup facilities. Our areas of expertise include: Showers, Bathtubs, Bathroom Faucets, Bathroom Furniture and Accessories, Steam and Sauna, Washbasins, Kitchen Fixtures and more.
As a wholesale distributor of top market leading brands, direct importer of the most exclusive collections from around the world and creator of the Hydrology Collection, we house the most exclusive bath and home collections the world over. Additionally, Hydrology owner and founder David Kotowsky is a managing partner of The Galley®, producer of super-functional and stylish kitchen workstations where you can prepare, cook, serve, entertain and clean up all in one convenient place! David was brought in as an industry expert and partner to perfect the product line, set distribution strategy and assist in the sales and marketing of The Galley Collection®. Working behind the scenes, Hydrology is committed to making products the best that they can be, from form to function.
Luxury hotels and elite private residences across the country and around the world take bath and home luxury to the next level because they are outfitted with stunning designs from Hydrology.
Our commitment to quality and superior design is unmatched.